Welcome to ONE LIFE!
Our Name - ONE LIFE
Means we have one soul that can be saved by Jesus and one earthly body to give back to Him for His purposes.
Key verse: For whoever wishes to save his life will lose it, but whoever loses his life for My sake and the gospel's will save it. Mark 8:35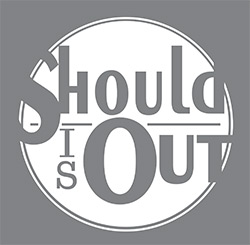 Spiritual theme for the year
Our theme theme for the year 2017-2018 chosen by our student leaders is "Should Is Out!"
Do you ever find yourself saying, "I know what I should be or do, but this is who I really am or what I am really doing and thinking today?" Should Is Out, says enough already! It's time to become the woman or man that God has called me to be today!!!
Mission Statement
ONE LIFE exists to equip life-long followers of Jesus who desire to know how to start, connect, grow, minister, share, and surrender.
This mission is a process which involves…
Starting a relationship with God by being forgiven of my sins.
Following Jesus moment by moment.
Connecting and developing real community.
Taking specific action to Grow to be like Jesus.
Finding places in the body where I can Minister to others.
Learning how to articulate what I believe, what Jesus has done for me, and beginning to Share my story.
Surrendering every area of my life.
Pastor Jon
253.777.5843
Click here for Individual Event Permission.
Click here for Winter/Spring Schedule.