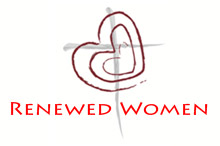 Ministry Mission Statement: To provide GEBC women the opportunity to experience joy and growth in the Christian life by participating in a supportive,authentic and purposeful mentoring group.  To provide a vehicle for spiritual growth and development, and a deepening of women's relationship with God and others.  
Scriptural foundation: Titus 2:3-5, where we are told to teach and guide the next generation of Christian women in how to live the life of a Godly woman in Christ based on sound doctrine.
Goals for the ministry: Spiritual growth – growing in loving God and loving other people
Discipleship of  believers
Prayer (together and for each other)
Christian fellowship and development of Christian community
Mentors:
A woman who is a practicing Christian, mature in her faith and that will help guide someone in areas of their life to be more Christ centered.
Regularly attends GEBC. 
Is currently or has recently been actively serving in GEBC ministries.
Approved by Pastor Jim.
Mentees:  
A Christian woman who is a regular attendee of GEBC who would like some biblical guidance in their life, wanting to grow closer to God and/or to learn how to do things His way.
Expectations for Mentees:
Make a 9 month commitment to the group. Oct-June.
Commit to meeting 1 time a month. The 2nd Tuesday from 7:00 – 8:30 pm
Bring Bible to each meeting
Be open to communicating with your Mentor at least one time a month (mentor will be responsible to initiate)
Pray for one another and the ministry.
Honor God in all of our conversations.
Keep your sharing confidential-just between the women at your table. 
Talk only about yourselves, not gossiping, naming names or slandering anyone
Other:
Leadership team is Virginia Tiefenthaler, Yolonda Doyle, Gerri Ratliff, and Elsa Kemps.
All meetings to be held in the Youth Center.
No childcare will be provided
Women may join in October. No open enrollment at other times.
2017 - 2018
Audio From Previous Talks:
2016 - 2017
2015 - 2016
2014 - 2015
2013 - 2014
2012 - 2013
2011-2012