Graham Emmanuel Baptist Church is a carefully planned strategic extension effort by the Columbia Baptist Conference and Bethany Baptist church in Puyallup to win the lost and build up the believer in Southeast Pierce County. The house and ten acres where the church is now built, were purchased by Columbia Baptist Conference on December 21, 1979.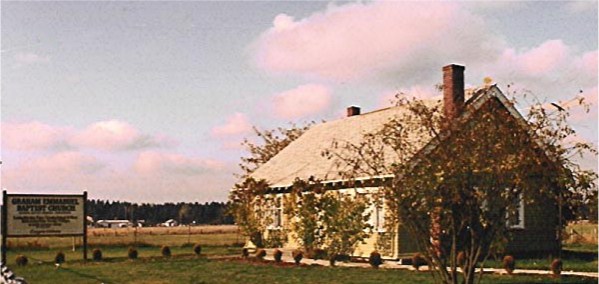 A "pilot" Bible study started on Wednesday nights in the spring of 1980 with Pastor Carl Linden from Jovita Baptist Church leading the 7 people who attended.
On Wednesday August 19, 1981, Denny Fredrick held the first regular Bible study. The attendance was 12. On January 3, 1982, he led the first Sunday School and Church Service with 25 in attendance. On November 1st, Denny Frederick accepted the call as Graham Emmanuel's first pastor.
In January of 1983 the church met regularly in the house for worship and Sunday School classes. Membership was 32 with an average Sunday worship attendance of 55. March 27th marked the last Sunday worship service held in the house. (The house has since been removed) On April 3rd, Easter Sunday, the first services in the new church took place (which is now called the chapel).
Pastor Frederick felt the call to start a church in Gig Harbor. So, on September 23, 1984, Pastor Bill Turner led his first service as our second pastor. Pastor Turner served the church until June of 1989. During June and July the pulpit was filled with guest speakers.

From August 1989 through February 1991, Pastor Bill Maclean filled the pulpit, traveling down each Sunday from Marysville to preach. The attendance averaged 35 for Sunday worship.
On January 13th and 20th, 1991 Jim Tiefenthaler preached at Graham Emmanuel as a candidate for the Pastorate. On Sunday, January 20th, the membership voted to call him to be the new pastor and he accepted. Pastor Jim and his wife Virginia began serving on March 1, 1991.
October 6, 1991 saw the beginning of the Children's Church Ministry. Children ages 3 through 3rd grade met for worship and  instruction in the Sunday School house during the worship service, allowing the church to grow.
On September 16, 1992, we started an AWANA program to reach boys and girls with the gospel of Christ and train them to serve Him.
On July 1, 1996, Jay Schilling, and his wife Vicki, joined our congregation as our Youth/Music Pastor. Jay developed programs for our youth ministry as well as leading our worship teams and seasonal choir.
Neil Fisher assumed duties as our Associate Pastor on September 1, 1996. He helped lead in many needed areas of the church. Pastor Neil retired from Graham Emmanuel in June of 2003.
In following God's direction to expand our facilities, we moved into our new 12,000 square foot multi-purpose building in September of 1996, giving us much needed room for our growing congregation as well as our expanding the AWANA and Sunday School Ministries.

In November 1996, Fellowship Care Groups were started as a means to provide fellowship and instruction in a smaller more personal setting. Home groups were established and have continued since.
January 1997, a bi-monthly newsletter was started, it was named "The Grapevine" which has since been discontinued. 
In March 1997, to greet new visitors to our Church, a visitors reception (Welcome Center) was started and meets in the lobby after the services. We still encourage our visitors to stop by after the service to gather information and ask questions about GEBC. In October of the same year, the Sports and Recreation Outreach Ministry was started with the goal of reaching the unsaved in our community through participation in sporting events and teams.
In the summer of 1998 the chapel was completely renovated, with folding walls added to allow for flexibility in meeting our needs for more classroom space.
In July 1998, Pastor Jay led the first GEBC Serve Mission team of 8 students and 2 adults to Tijuana, Mexico to serve the Mexican people by building houses and sharing the gospel through children's ministry. In subsequent years of 2001 and 2004, he led Serve teams of high school students to minister to the Mexican people in Tijuana.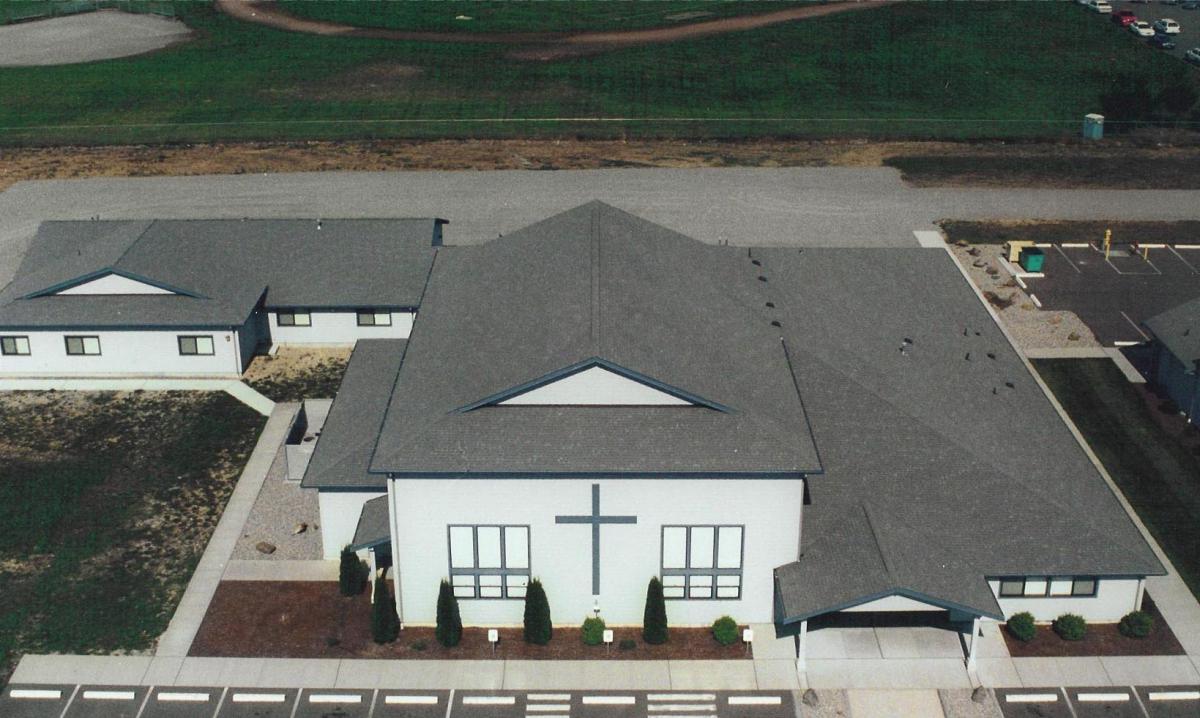 On November 1, 1998, we started two identical services at 9:00 & 10:30am. With the addition of  two services, we are able to reach more people with gospel of Jesus Christ.
Following God's leading, we added on to the main building in 1999. The new addition gave us six new classrooms plus a much-needed designated Youth room. The first meetings were held in the classroom in January of 2000.
On July 16, 2000, Russel Olson, with his wife Rachel, accepted the call to join our congregation as Pastor of Music & Outreach. He led our worship music and together they started the Easter Eggspedition in 2002. With the addition of the new music pastor, Pastor Jay focused his attention on Youth & Family.
In September of 2003, GEBC began its first Preschool classes under the direction of Cindy Staton. The idea behind the Preschool was to offer our community a wholesome and fun place for their children while at the same time introducing them to the church. The program has expanded since then to include AM & PM classes and in 2012 we opened a Kindergarten class taught by Andi Schafer.
September of 2003, the website for GEBC launched www.GrahamEmmanuel.org.
In July, 2004, Pastor Russel Olson resigned from GEBC. As a result, in early August 2004, the church board asked Pastor Jay to pray and consider switching from Youth & Family Pastor to become the Worship Pastor. He accepted and now leads us musically in our weekly celebration services. Consequently, in September 2004, the search began for a full-time Youth Pastor. 
Also in 2004, we adopted the purpose statement for our church "To Know Christ and Make Him Known."
In March of 2005, Gaven Marble with his wife Megan answered the call to join the church as Youth Pastor. He led the 2007 Serve mission team to serve in Tijuana. He later resigned as Youth Pastor in January of 2008.
In the fall of 2005, we started a M.O.P.S. (Mothers of Preschoolers) ministry as an effective outreach for young mothers in our community.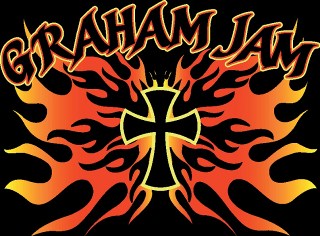 Graham Jam had its beginnings in 2007 as a way to reach our community for Christ. This annual event has been held at Frontier Park in Graham and is marketed as "Free Family Fun" with the main goal to bless our community. The event has grown to include a Kidzone, a fish pond, inflatables and a stage for live music with the largest attendance being over 2,000 people.
Two years later in 2009, we expanded the Graham Jam event to include Church in the Park on Sunday morning. This outdoor service has given our church the opportunity to worship the Lord in an open-air setting. In 2010, we invited The Power Team to share their feats of strength while sharing the gospel at both events. (See www.GrahamJam.org for the latest info about the upcoming annual event.)
In August of 2008, the Lord guided the leadership to hire an Associate Pastor from within, as Meredith Ayling was called to be a part-time associate pastor. In this role. he will oversee the Care Ministry and many other aspects of the ministry here at Graham Emmanuel. Meredith's wife, Tina, joined the staff as our Church Secretary starting January of 2004.
In 2008, we began offering two Christmas Eve services and in 2009 we expanded our Easter Sunday services to 3 service times. Currently on Easter Sunday, we offer two services at the regular times of 9:00 & 10:30AM and have added a Live-Stream Room with a live video and audio feed of main services to accomodate more people on this special day. 
In January of 2009, Jon Wimmer was called to be our Youth Pastor. He and his wife Tessa began serving with us on February 1, 2009 and currently leads our middle school, high school and college age/ young adult ministries.
He led the 2010 & 2013 Serve mission team to Tijuana and plans to lead a trip in 2016 as well.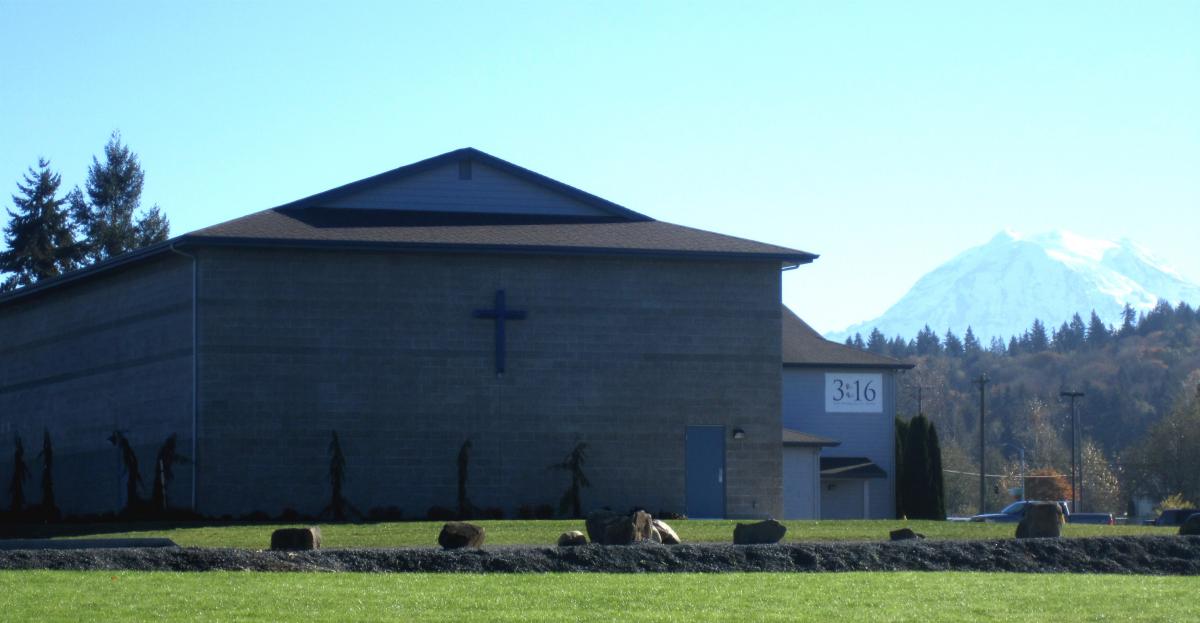 In 2010, the Lord led the church to expand its facilities with the building of a Youth Center. This extra space has provided much needed space to minister to the middle school and high school students at Graham Emmanuel.
This facility was a huge benefit when our church hosted the conference Fall Student Rally in 2013 with youth groups attending from over 2 dozen different churches from the Pacific Nortwest. The conference theme was entitled "RISE"  and was centered on the Bible verse from Isaiah 60:1 - "Arise, shine; for your light has come, and the glory of the Lord has risen upon you." Approximately 330 students and leaders attended and stayed at 60 host homes for the weekend. 
Our growing commitment to missions led us to send two separate teams to the city of Cebu in the Philippines in 2009 and then again in 2011. On these trips, the teams assisted missionaries that were connected to our church in serving an orphanage and reaching out to the communities in that area with the gospel of Jesus Christ.
ALso in 2011, after 20 years of faithful service, the church offered Pastor Jim the opportunity to take a three month sabbatical. Pastor Jim took a sabbatical from July 1 – October 1.
In the fall of 2012, a new ministry called "The Friendship Ministry" was launched reaching people with intellectual disabilities. They typically have their meetings on Tuesday nights with various activities to stimulate learning. This unique group of individuals has continued to grow and is being taught the gospel of Jesus Christ in a way they can learn and understand this life-changing message. 
In the summers of 2013 & 2014, major improvements to the church building and grouds included a new roof (2013) and the paving of a road from the back parking lot to the front on the west side of the building (2014). The main parking lot was also resurfaced, restripped and sealed.  
In the summer of 2016,  the church offered Pastor Jay the opportunity to take a three month sabbatical after 20 years of faithful service. He took his sabbatical June 27 - Sept. 27. 
Also in the summer of 2016, Pastor Jon led team of missionaries to Tijuana, Mexico and participated in SERVE 2016 with other youth groups from our conference. They ministered to the people by helping build houses and sharing the gospel of Jesus Christ with children and their parents. 
In early 2016, the church board started praying and brainstorming about ways to reduce the debt on our facilities. By a unanimous church vote in December 2016, the Debt Elimination Fund was opened and a focused effort was begun. In January 2016 the church's debt was at $1,131,494. As of March 2, 2017 the church debt is at $589,947.41 dollars. Individuals are encouraged to pray about giving over and above to the Debt Elimination Fund to help accomplish a debt-free church.
Last Updated on April 1, 2017